Dymes
With its high quality famous apples
Dymes is a small village in the mountainous area of Limassol and belongs to the geographical area of Pitsilia. The village is at an altitude of 960 metres above sea level.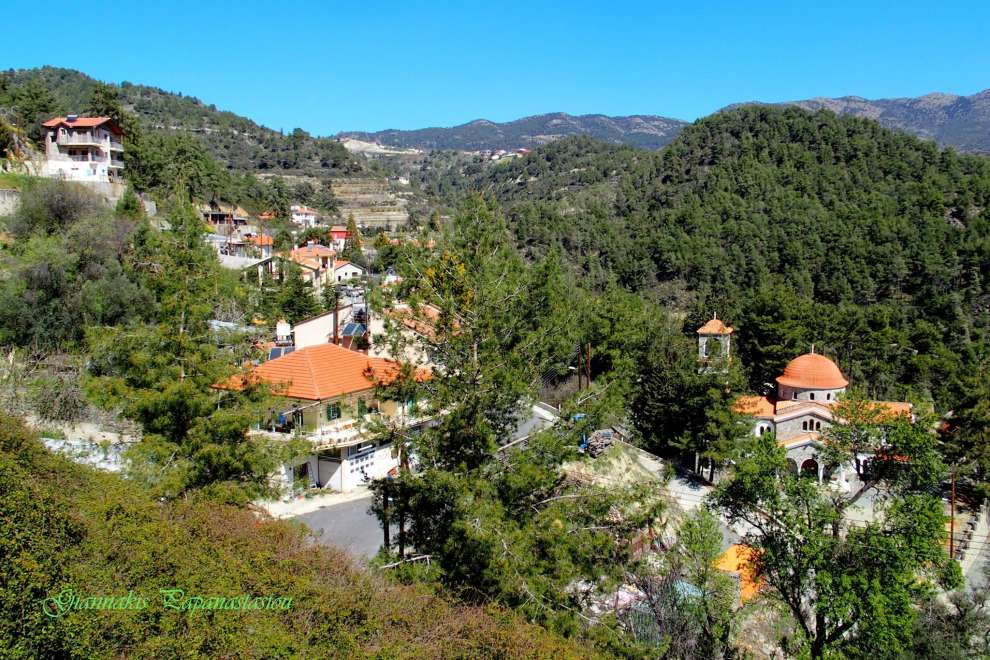 Photo: Giannakis Papanastasiou
Dymes is built between the villages of Kyperounta, Pelendri and Agros and 59 kilometres from Nicosia and 40 kilometres from Limassol.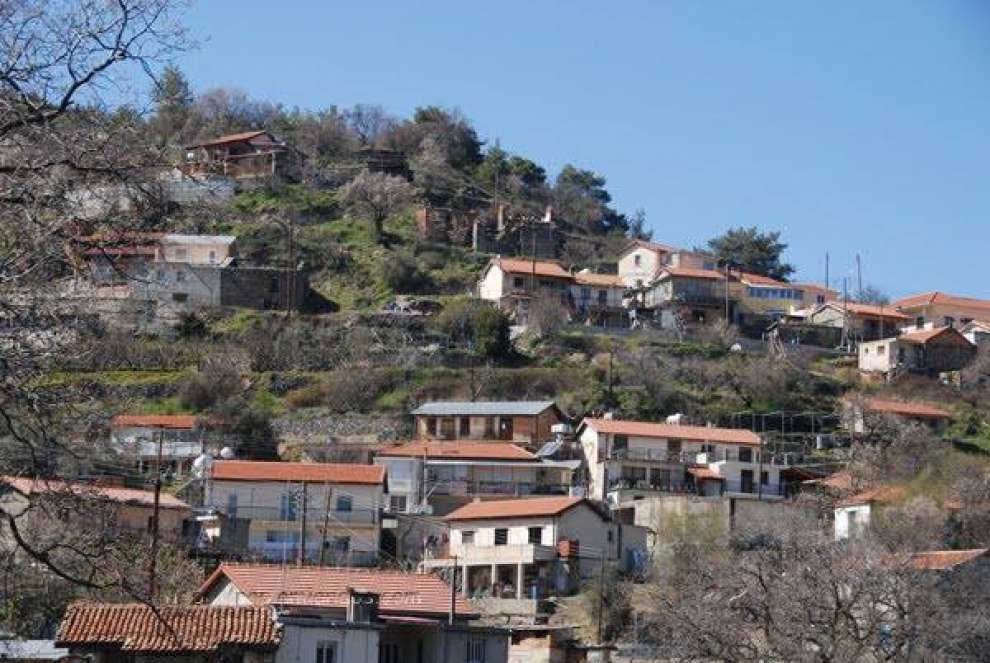 Photo: Κυπρος Και Ελλαδα Μια Σελιδα Ενα Δεσιμο Μια Αγαπη

The name of the village:
Dymes is believed to have taken its name from the ancient city of Achaias Dymi, home of Kifea, one of the leaders of the first Greek settlers who settled in Cyprus around 1200 BC.
Sights and Churches:
Walking along the uphill streets of Dymes village, you will find traditional houses of folk architecture with vine-arbours, small yards and tall fences. Their tiled and tin roofs and the picturesque upper-floors compose the basic image of the village.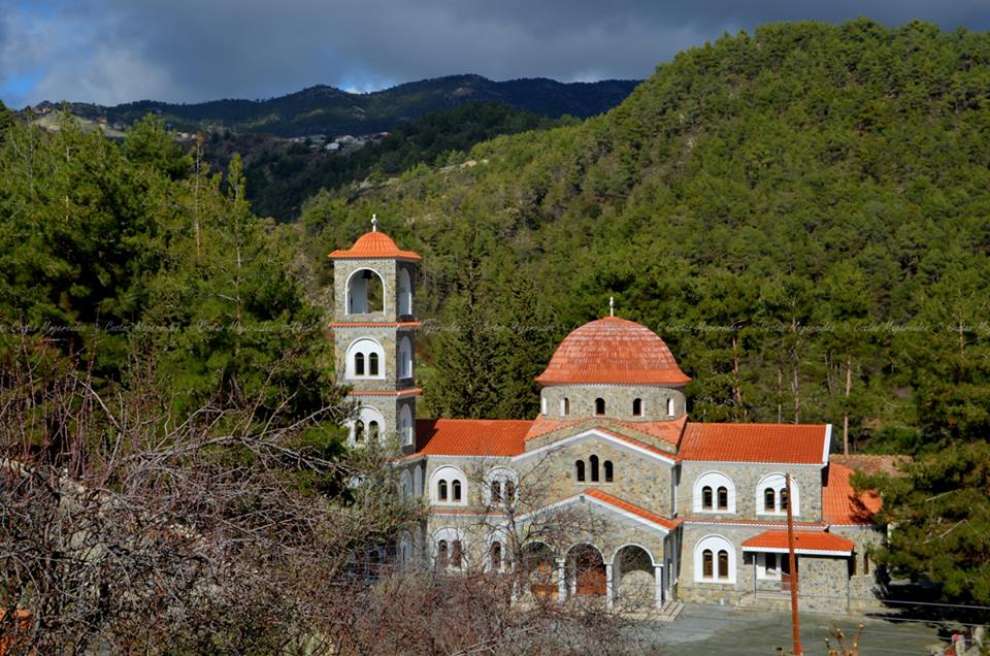 Photo: Costas Mageiroudes

To the north of the village there is the impressive, old stone church of the village dedicated to John the Baptist, built in 1861. The new church, once again dedicated to John the Baptist, was built in 1996 in Byzantine style.
Below the church of Timios Prodromos, in a beautiful landscape with pine trees, the Community Park of Dymes was created, in which each visitor can find peace and enjoy the fresh air. This area is also used as a touristic area.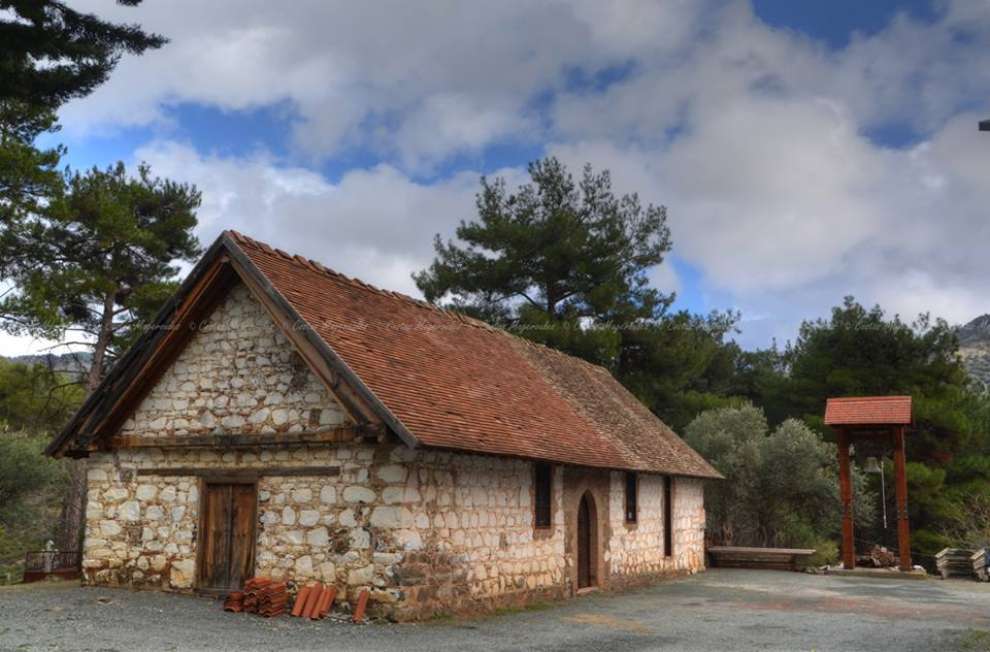 Photo: Costas Mageiroudes

The population:
The village of Dymes has experienced large fluctuations in its population. The inhabitants in 1881 were 102 to rise to 177 in 1911. In 1921 they dropped to 167 to rise to 391 in 1973. Subsequently, the population began to show a steady decline since 1976 with 347 inhabitants. In the 2001 census the inhabitants were 164.
Crops and products:
In the area of the village mainly fruit trees, vegetables and vines of wine grape varieties are grown. The village is known for the production of apples, which are ranked among the best in Cyprus. A few olives, almonds and walnuts are also grown.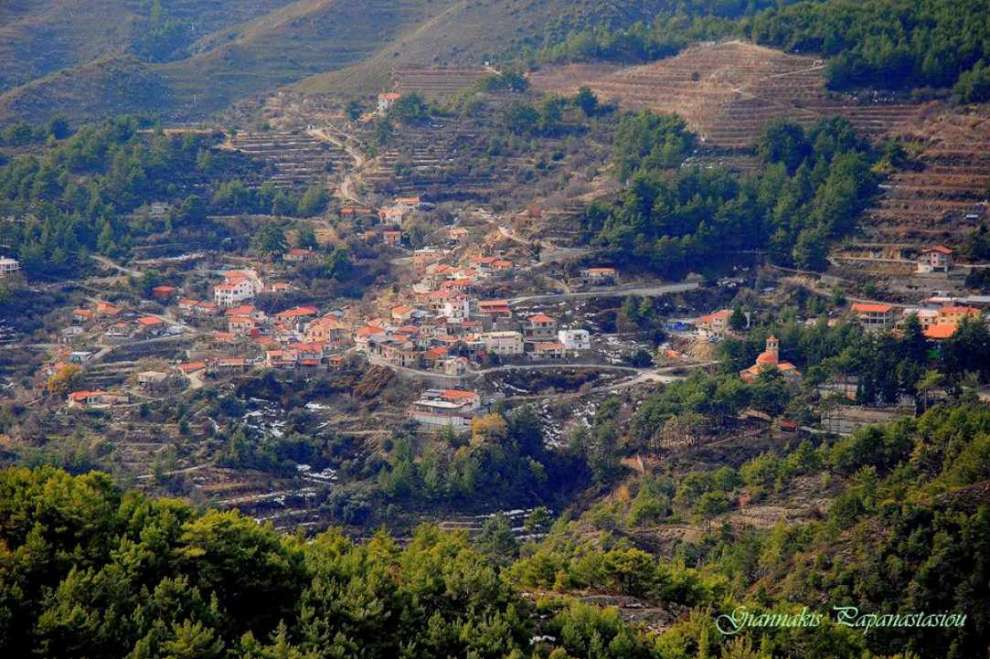 Photo: Giannakis Papanastasiou

For the map of the area, click HERE