Lympia
Do you live in Lympia? If you do, you live in the centre of Cyprus
The village of Lympia is built in the heart of the island, in the district of Nicosia, 27 km from the capital.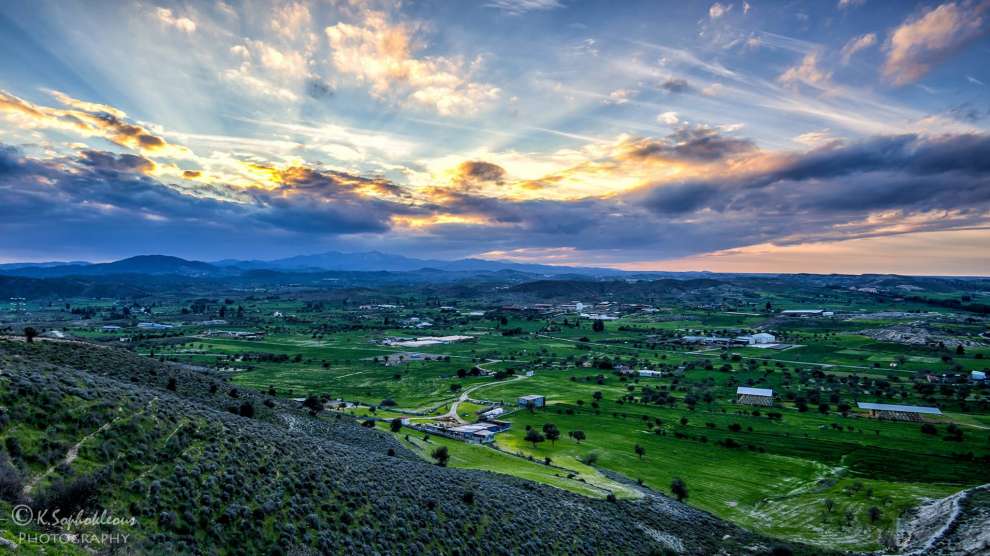 Photo: Koullis Sofokleous

Lympia lies between Nicosia and Larnaka, the north of the village borders the occupied village of Louroujina, in the southeast with the Turkish Cypriot village of Kosi and in the northwest with the Municipality of Dali. It is very easy to access other areas from Lympia.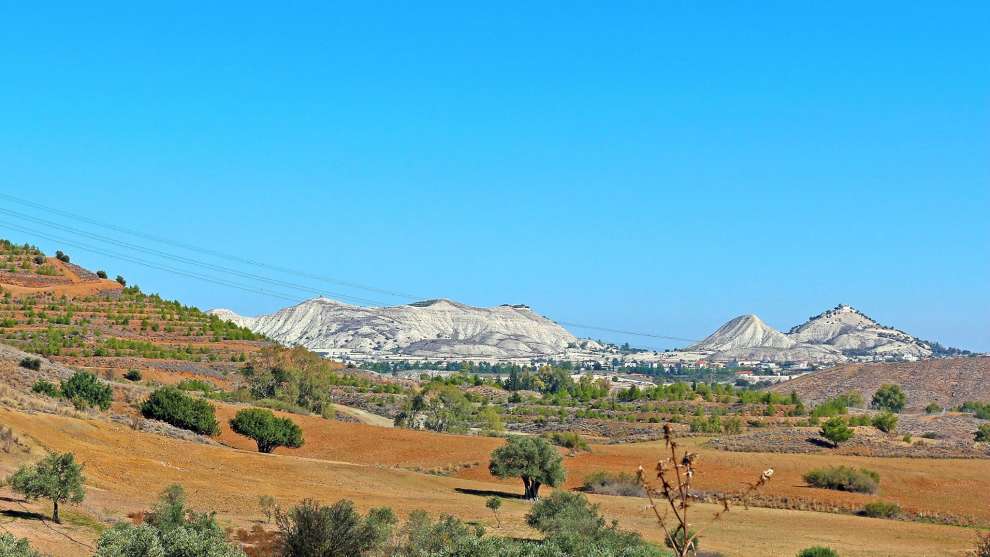 Photo: Christou Odysseas

According to the 2002 census, Lympia was inhabited by 2800 residents and according to the 2011 census it had 2,694 inhabitants. The inhabitants of Lympia were engaged in livestock farming and today (2018) they have developed modern livestock units for cows, sheep, goats and poultry.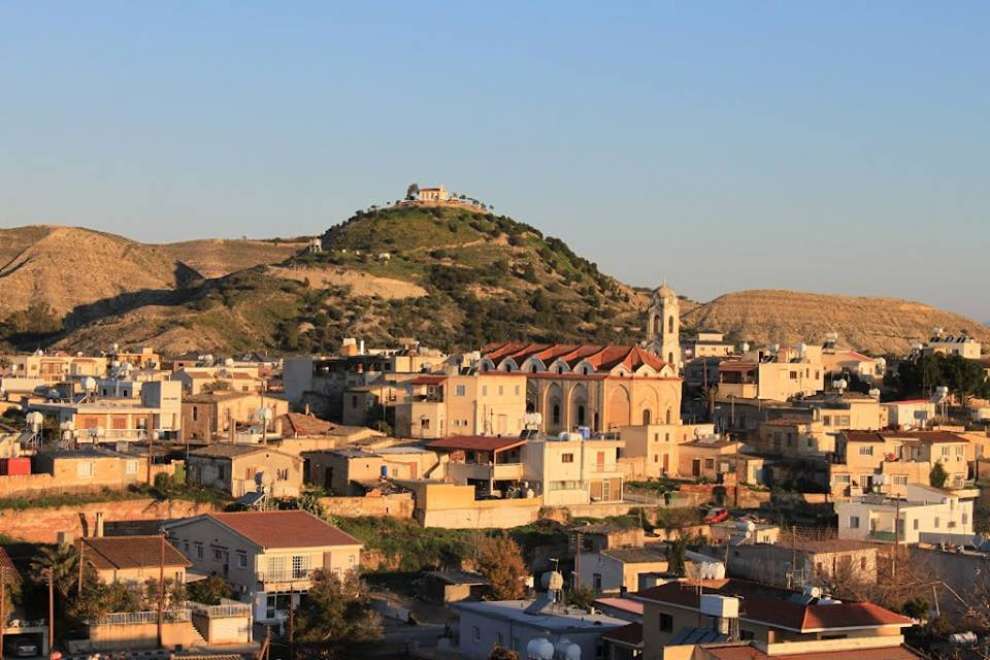 Photo: Maria Kiriakou

The story of Lympia:
To the east of Lympia lies the site named "Ftelia". This location is a pre-Christian settlement with ancient tombs. This site was called Olympia, according to the scholars, which links it to the name of the village. The old village of Lympia, as reported by the historian Nearchos Clerides, was built in the Latsia area.

Photo: Koullis Sofokleous

In 1461, George Voustronios (a Greek scholar of the 17th century) reports that the king of Cyprus granted Lympia to Mousio Constantzo. However, according to the author Karouzi, Lympia is not mentioned in Venetian maps.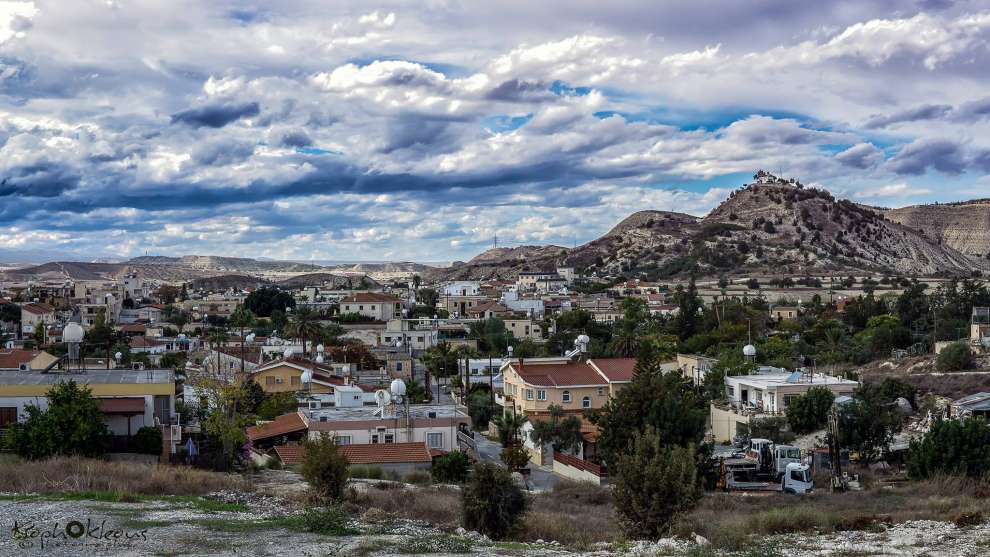 Photo: Koullis Sofokleous

According to the local tradition, the village of Lympia was founded at the end of the 16th century, in 1570, when the Turks attacked neighboring villages and their inhabitants found shelter in the mansions that existed at the same place where the village is found today (2018).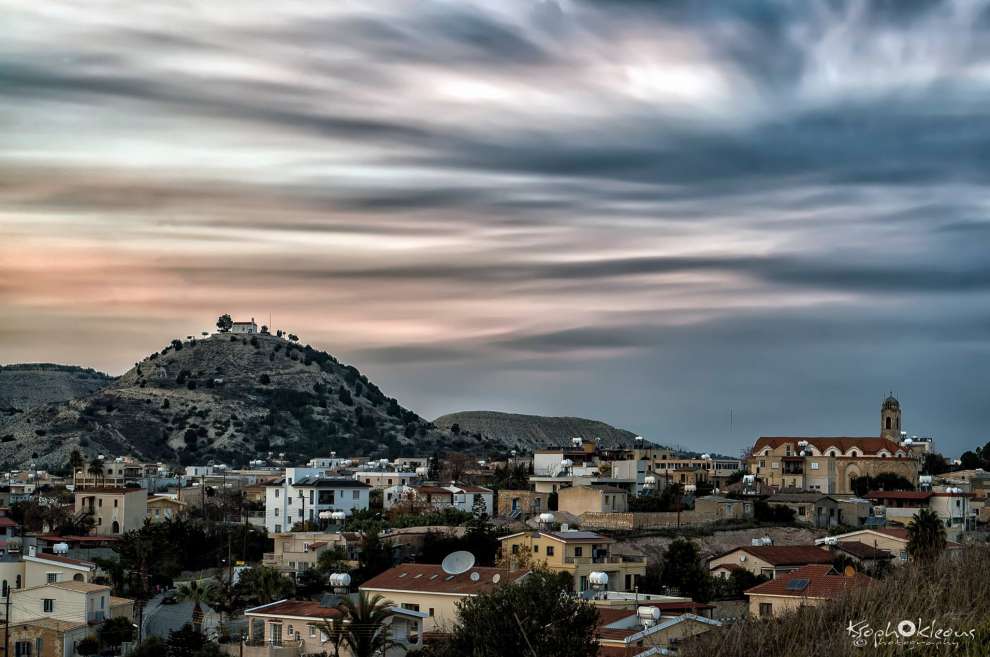 Photo: Koullis Sofokleous

The name of Lympia:
The meaning of the village name Lympia has many versions. According to the first version, the name of the village is linked to the Cross that St. Helen placed on the peak of Stavrovouni, which was called "Olympos", because at some point there was an altar of Olympian Zeus. The Cross, which bears the name "Olympatos", moved on its own to a mountain of Lympia, where the small church of Timios Stavros was built, when in 1426 the Saracens raided. So the village was named Lympia by the "Olympic cross".
A second version, considers that the village derives its name from the neighboring ancient settlement called "Olympia". Finally, a third version points out that the name of the village is linked to the conduct of local struggles, which resembled the Olympic Games.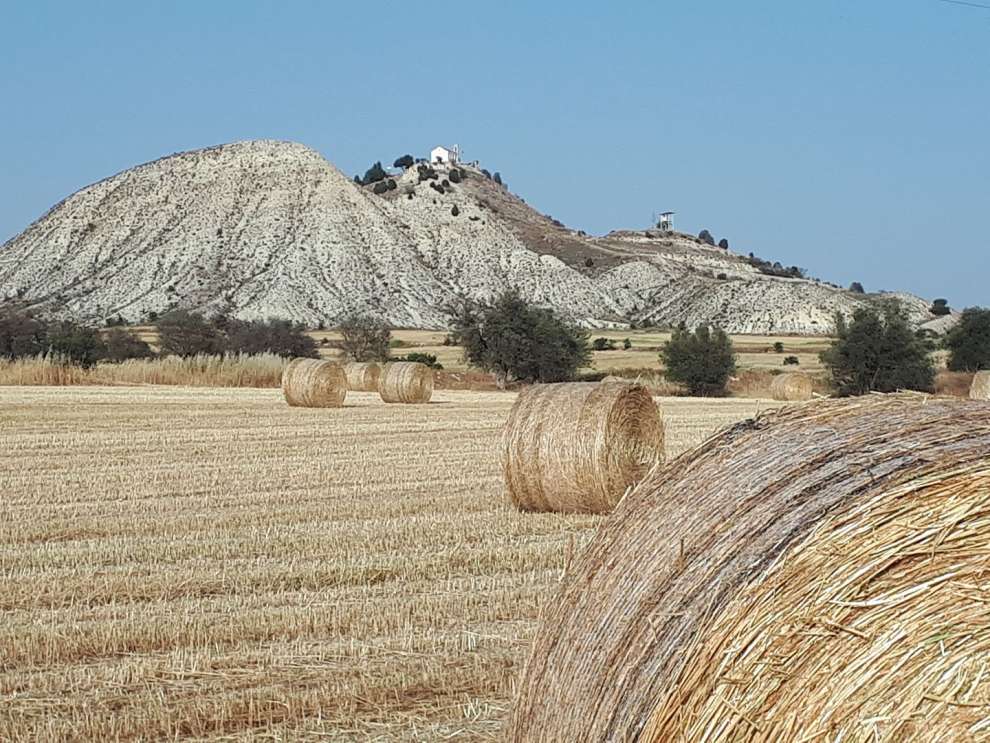 Photo: Helena Dorničáková

Churches of the Lympia community:
In Lympia you will see the church of Agios Georgios as well as the newly built large church of the village dedicated to Saint Epiphanios. In addition to the village there is the chapel of the Holy Cross, the chapel of Prophet Elias and the chapel of Agia Marina.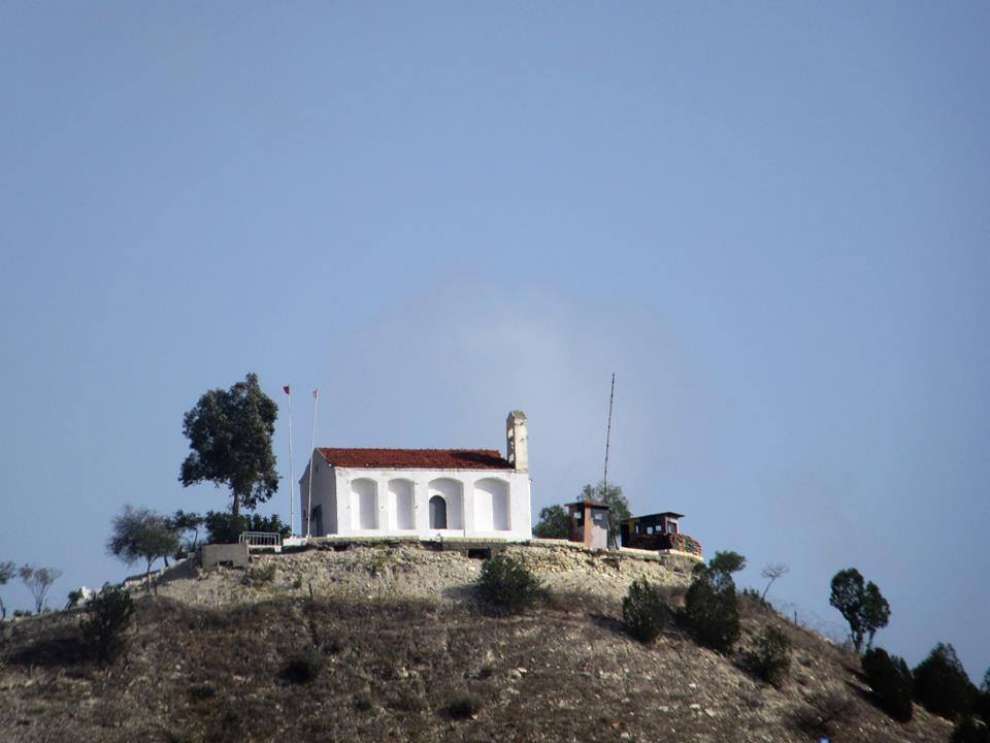 Photo:Η Κύπρος μας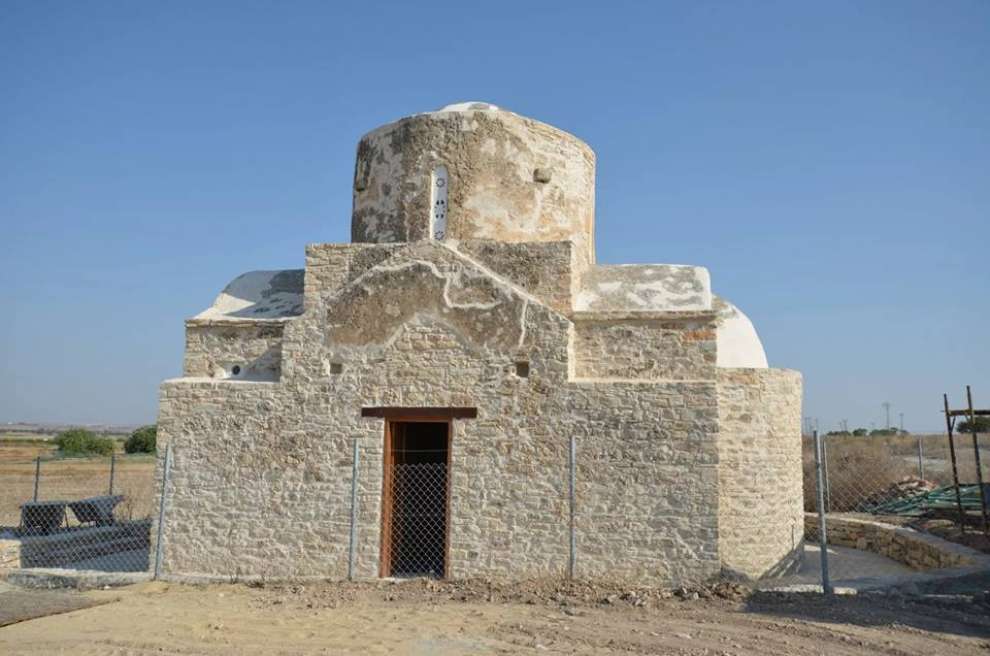 Photo:Πολιτιστική Κύπρος - Cultural Cyprus

For the map of the area, click HERE