Pachna
It gives the impression that it is a stable or a manger!!!
Pachna is a village in the Limassol province that belongs to the geographical region Krasoxoria Lemesou, which is built at the foot of the Troodos Mountains. Pachna is situated at an altitude of 745 meters and it is divided by the small tributaries of the Cha-Potami and Paramaliou which are flowing in the area.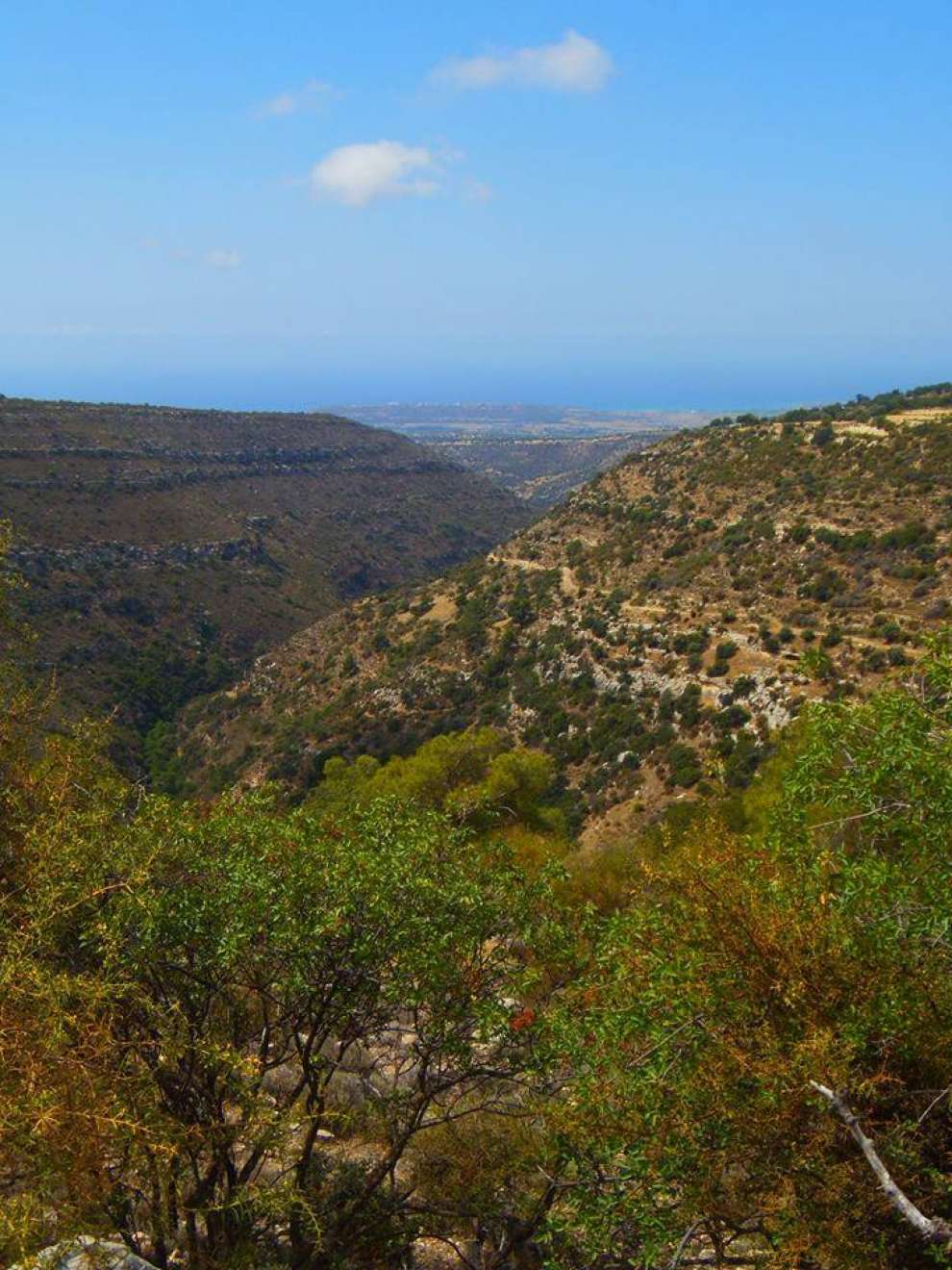 Photo:ΚΟΙΝΟΤΗΤΑ ΠΑΧΝΑΣ

The village is adjacent to Prastio Avdimou, Anogyra, Agios Amvrosios, Dora and Kissousa.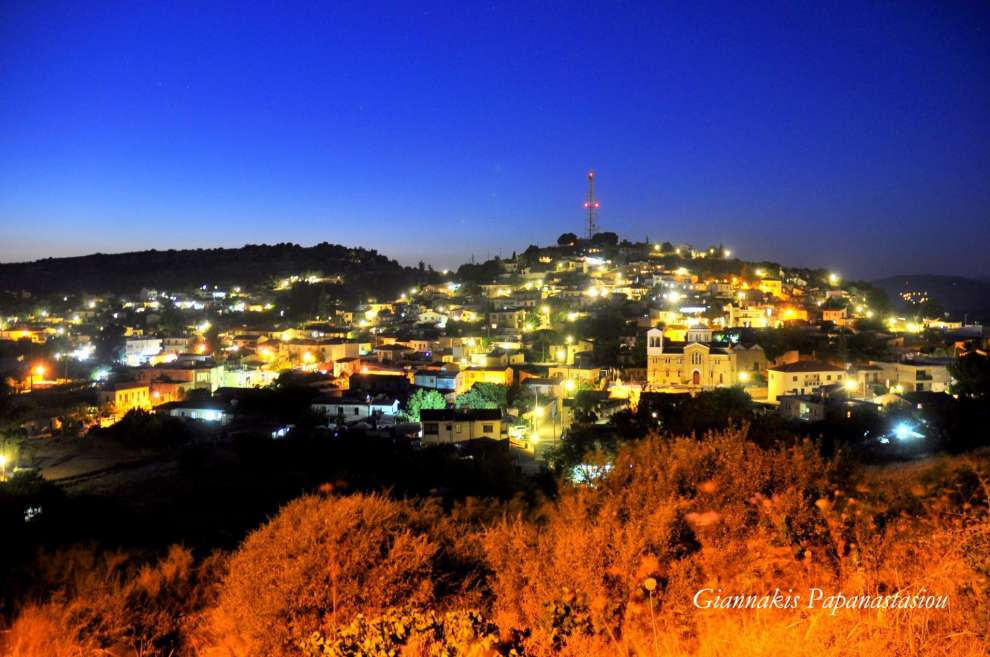 Photo: Giannakis Papanastasiou

The History and Name of the village:
The village was a royal estate during the Frankish period and it is referred to as a "padena". During the Venetian period it is also referred to by the same name "padena". The name "padena" is a derogation from the original name for the Latin word "patena-patina" which means basin, manger, stable.
The village of Pachna is probably named after a "pachna" (meaning stable) because of its location between the surrounding hills, giving the impression that it is a manger.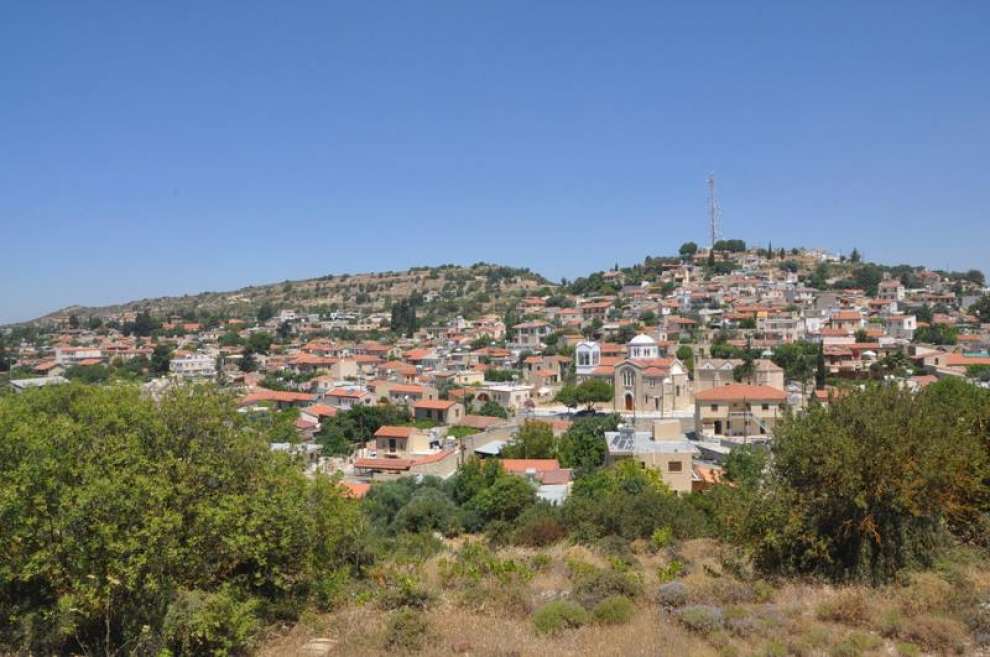 Photo: ΚΟΙΝΟΤΗΤΑ ΠΑΧΝΑΣ

Churches and Sights:
Taking a stroll through Pachna you will see the church of St. George, an 18th century building, located on the same spot where it is said that once there was an ancient monastery that was demolished. The church of Saint Peter and Paul which was built in 1973 and it is the largest church of the Pachna Community, the chapels of the Virgin Mary, the Twelve Apostles, Saint Andronikos, the chapel of Saint Stefanou and Agia Marina which is built on Mount Tofoulias, the highest point of the village, near the ruins of the older one and within walking distance of its Holy Water.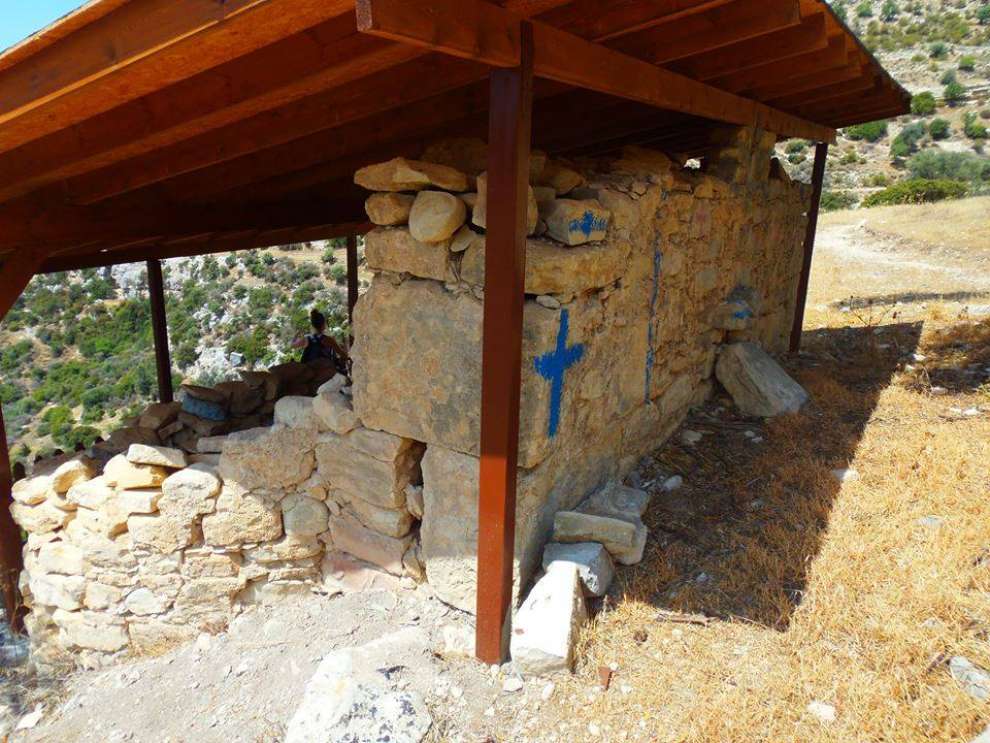 Photo: ΚΟΙΝΟΤΗΤΑ ΠΑΧΝΑΣ

It is worth noting that today in Pachna, there is the Heroes' Monument in honour of the fallen of the Community.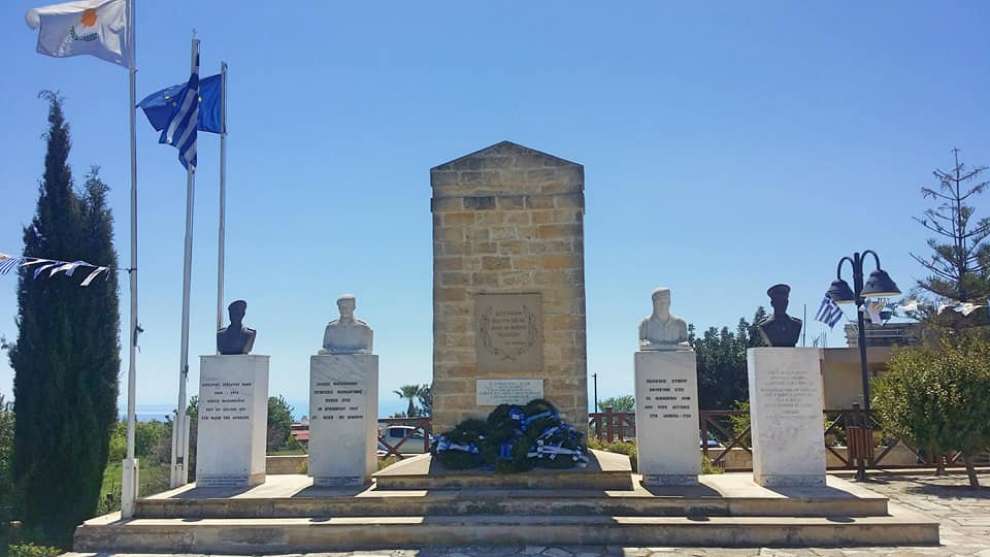 Photo: ΚΟΙΝΟΤΗΤΑ ΠΑΧΝΑΣ
Population:
Over the years, Pachna has experienced some fluctuations. Specifically in 1881 the village had 595 inhabitants, increasing to 1,564 in 1960. In 1973 it decreased slightly to 1,545 and in 1976 to 1,506. The population continued to decline gradually until 2011 reaching 865.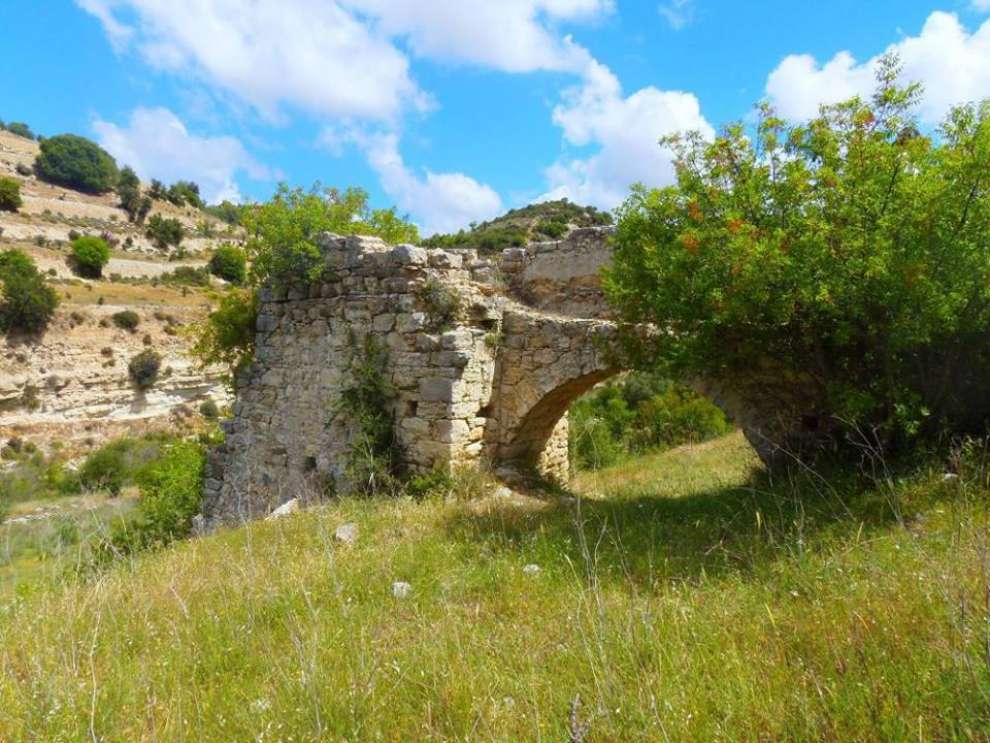 Photo: ΚΟΙΝΟΤΗΤΑ ΠΑΧΝΑΣ

Crops, Occupations and Products:
The main occupations of Pachna residents are viticulture and livestock breeding. It is no coincidence that the village is considered to be the largest vineyard in Cyprus. The grape varieties traditionally planted were "black" and "sour". In addition to vines, almonds, olives, various fruit trees such as apples, pears and plums, grains, other plants and lentils are also grown.
The village is famous for its wine and grapes, and for its dairy products and traditional zivania.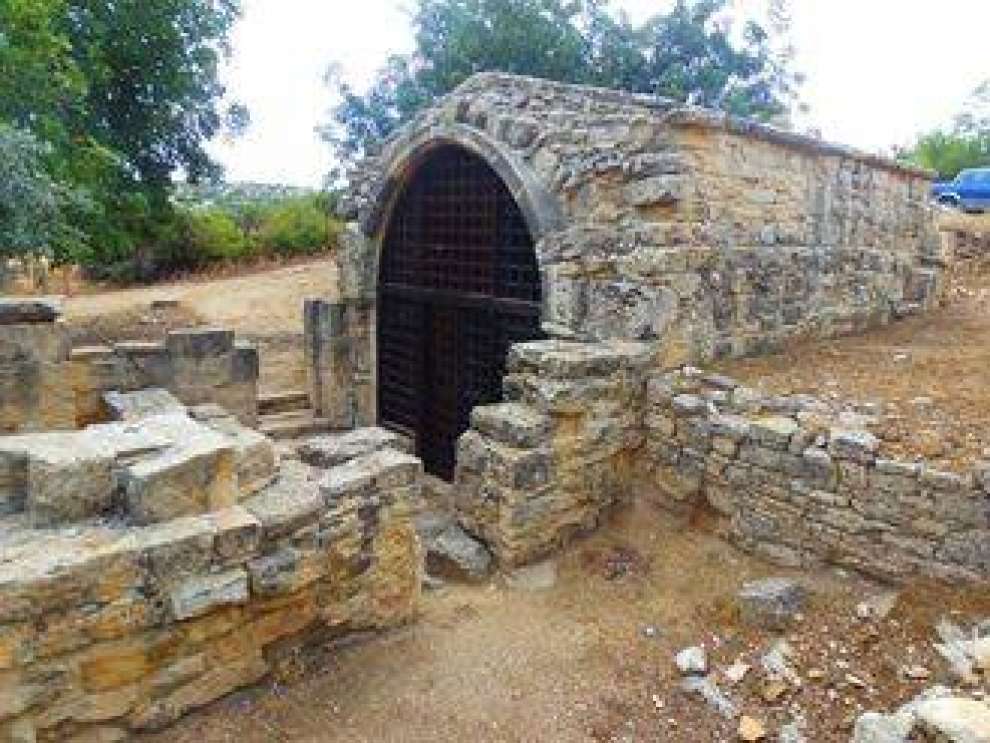 Photo: ΚΟΙΝΟΤΗΤΑ ΠΑΧΝΑΣ

For the map of the area click HERE